WIDER Development Conference – Human capital and growth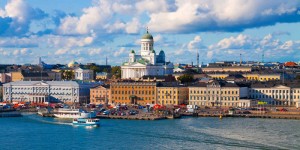 The WIDER Development Conference "Human capital and growth" will take place from June 6, 2016 to June 7, 2016 in Helskinki, Finland. The Deadline for paper submissions is January 18, 2016.
Call for papers
Human capital has been identified not only as a key determinant of growth and poverty alleviation, but as critical for human development. The United Nations Millennium Development Goals (MDGs), and now the Sustainable Development Goals (SDGs), have further highlighted the importance of health and education as crucial welfare improving mechanisms.
The aim of the Human capital and growth conference is to contribute to a better understanding of these topics by shedding light on the interactions of human capital accumulation and growth, both at micro and macro levels. With that objective, the conference will bring together about 100-150 academics and researchers from all over the world and provide a forum to discuss innovative, theoretical, and empirical research. The conference will consist of plenary sessions with keynote speakers, parallel sessions with contributed papers, and a poster session.
We welcome submissions of full-length papers using micro and macro analyses, theoretical and empirical. Some examples of topics of interest include (but are not limited to):
Factors affecting accumulation of human capital (health, education, skills)
Linkages between human capital, demography (fertility, ageing) and labour markets
Migration, labour market and growth (high-skill migration, brain drain, role of migration in innovation and R&D)
Effects of skill-building, life-skills, education and training programmes
Submission procedure
Interested applicants wishing to present original research should complete the online application form here. We particularly encourage submissions from early-career, female, and developing country researchers.
The application will require:
An up-to-date CV.
An abstract not exceeding 300 words which should summarize the research question, the main methods and data, and key findings of the paper.
A full length paper which should be:
6,000-10,000 words long
the first page of the paper should include all author names and affiliations and the above-mentioned 300 word abstract
in PDF format
written in English
Any queries on the call for papers should be sent to [email protected].
Important dates
18 January 2016 – paper submission deadline
4 March 2016 – acceptance/rejection notification
15 May 2016 – final papers due to be submitted to UNU-WIDER
6-7 June 2016 – conference